Industry & field of use : Plywood, Laminated Lumber
Vacuum-Pressure Soak Test Equipment
TO-506H
Vacuum-pressure soak testing for structural laminated wood can be performed with easy operation.
Automatic operation from vacuum process to pressurization process is possible by simple operation setting. It conforms to the vacuum-pressure soak test for structural laminated wood of Japanese Agricultural Standard. A water-seal vacuum pump and reciprocating compressor with high reliability are used for generating vacuum-pressure condition. In addition, the pressure safety valve, pressure safety device, safety device for clutch door opening / closing system, etc. are equipped for higher safety.
[ Model line up ]

TO-506H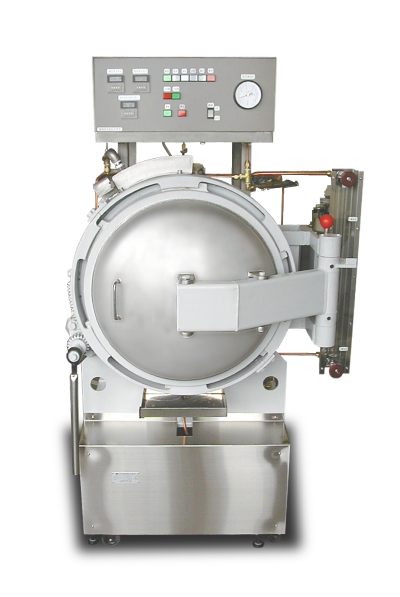 More Info
Vacuum-Pressure Soak and Cyclic Steaming Test Equipment
TOPC Series
Capable of performing vacuum-pressure soak test and cyclic steaming test for strucutural laminated lumber and plywood. (Japanese Agricultural Standard)
Two kinds of tests, that are vacuum-pressure soak test and cyclic steaming test for structural laminated lumber and plywood can be carried out in accordance with JAS. It achieves siginificant time reduction compared to the conventional continuous boiling test. For improving safety, a stainless steel chamber, eye-bolt clamping mechanism, safety pressure valve, overheat prevention device, over-pressure prevention device, etc. are equipped.
[ Model line up ]

TOPC-305Ⅲ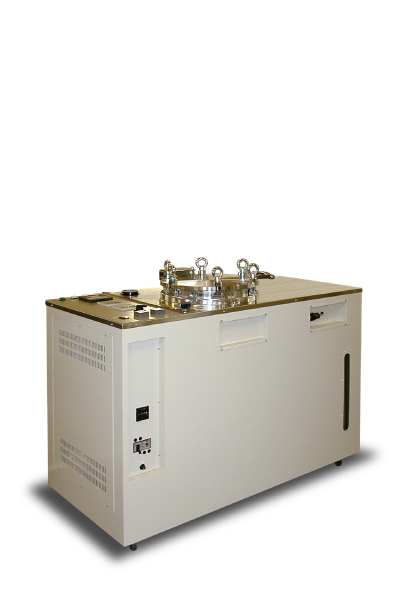 More Info